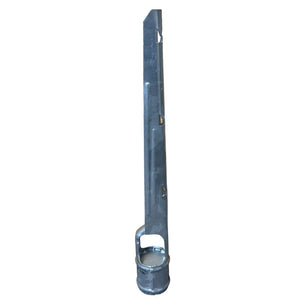 Enhance the security and protection of your fence with our Barb Arm - Vertical 90°—a robust hardware solution designed to support and secure barbed wire or razor wire at a 90-degree angle.
This vertical barb arm is engineered for easy attachment to your fence posts, ensuring a reliable and deterrent security feature.
Our Barb Arm - Vertical 90° is the ideal choice for strengthening your fence's security. Whether you're safeguarding an industrial facility, a construction site, or any high-security area, this component adds an extra layer of protection against unauthorized access.
Choose our Barb Arm - Vertical 90° for a hassle-free installation process and a secure solution that effectively deters intruders.
Trust in the quality and performance of our hardware components to create a secure perimeter for your property.