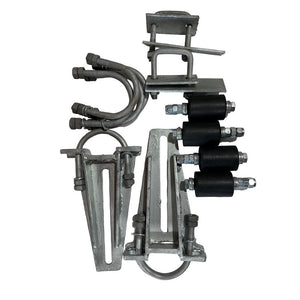 Enhance the functionality and ease of operation of your sliding gate with our Bottom Roller Guide Set—a reliable hardware solution designed to provide smooth and stable movement.
This set includes carefully engineered rollers or wheels and durable brackets or mounts, all meticulously crafted to ensure the optimal performance of your gate.
Our Bottom Roller Guide Set exemplifies the fusion of precision and durability, offering a hassle-free solution for guiding and supporting the bottom of your sliding gate.
Whether you're securing a residential driveway, a commercial entrance, or an industrial facility, this set guarantees that your gate operates seamlessly.