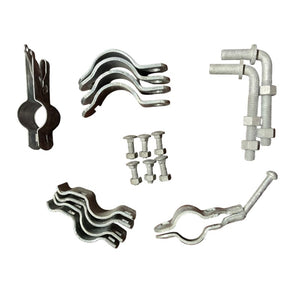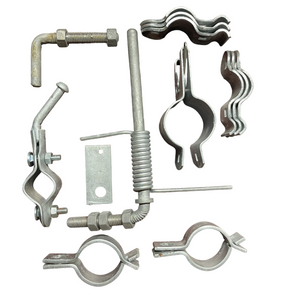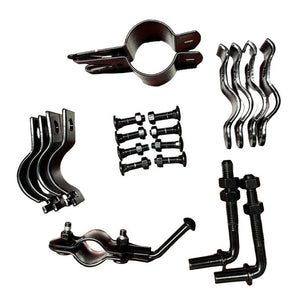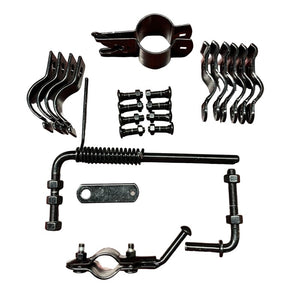 Looking for a reliable gate solution for your chain link fence?

Our gate kits have got you covered! Our high-quality gate kits are designed to create a fully functioning gate for your chain link fence, providing easy access to your property while maintaining the security and stability of your fence.

Our kits come complete with a sturdy gate frame made from durable galvanized steel or aluminum, hinges, and a latch mechanism that keeps the gate securely closed. We offer a variety of hinge and latch styles to fit gates of various sizes and weight capacities. Our gate kits can also be customized with additional features such as tension bands, gate fork latches, and gate handles for added security and convenience.

With easy installation and exceptional performance, our gate kits are a must-have for any chain link fence. Browse our selection today and upgrade your fence with our reliable gate kits!