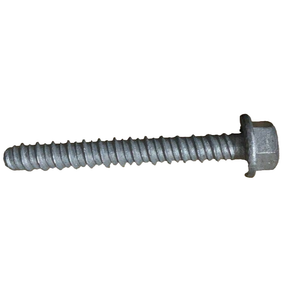 Ensure a strong and secure gate or fence installation with our high-quality concrete anchor bolts.
Made from durable materials and designed for easy installation, our anchor bolts provide a reliable attachment point for gate and fence posts on concrete surfaces.
With a threaded bolt, nut, and washer, our anchor bolts are easy to assemble and provide a sturdy connection that can withstand high winds and heavy use.
Our anchor bolts are compatible with a variety of post brackets and flanges, making them a versatile solution for any gate or fence installation.
Prices are for boxes of 50..