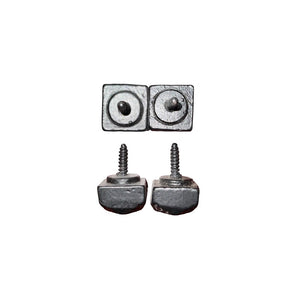 Transform the look of your gate or door with our exquisite Decorative Door Studs—a simple yet stunning way to add character and charm to your architectural project.
These ornamental studs are crafted with meticulous attention to detail and are available in a variety of designs to complement your style.
Our Decorative Door Studs are more than just decorative elements; they are statements of elegance and individuality.
Whether you're updating your garden gate, front door, or interior doors, these studs offer a unique way to enhance your space's aesthetics.
It comes in pack of 10.