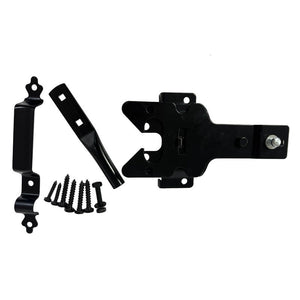 Elevate the security, convenience, and aesthetics of your gate or fence with our Deluxe Latch—a premium hardware solution designed to meet the highest standards of both functionality and style.
Crafted with meticulous attention to detail, this deluxe latch offers an exceptional user experience, enhancing the overall appeal of your gate or fence.
Our Deluxe Latch exemplifies the perfect marriage of form and function, providing a secure and effortless way to open and close your gate.
Whether you're securing an entrance to your garden, a commercial property, or an estate, this latch ensures that both security and elegance are seamlessly combined.