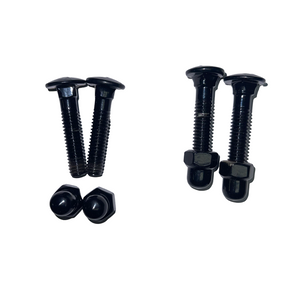 Introducing our Dome Nut + Bolt set, a reliable solution for connecting and securing components in your gate or fence project.
Crafted for durability and ease of use, this set includes a dome nut and a 5/16-inch diameter bolt.
Our dome nut + bolt combination ensures a secure and polished finish. The dome nut not only adds a clean appearance but also enhances safety by covering the sharp ends of the bolt.

Choose our Dome Nut + Bolt set to streamline your gate or fence construction with dependable hardware. Trust in the quality and functionality of our components to ensure the longevity and stability of your project.