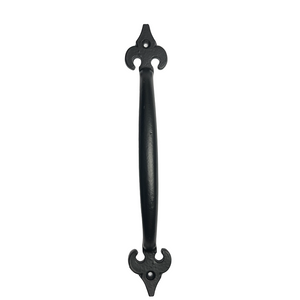 Introducing our Antique Door Pull Handle—a timeless piece of craftsmanship that effortlessly marries function with history.
This exquisite handle is designed to evoke the charm of bygone eras, featuring intricate details and a vintage appearance that adds character to your gate or fence.
Crafted with precision, our antique door pull handle is more than just hardware—it's a statement of nostalgia and aesthetic appreciation.
Whether used on gates or fence panels, it captures the essence of elegance from the past, infusing your surroundings with a touch of vintage allure.