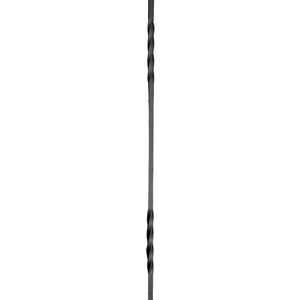 Discover the allure of intricate design with our Double Twisted Tube Baluster—a true masterpiece that elevates your gate or fence to a new level of visual sophistication.
Crafted with meticulous attention to detail, this baluster features a mesmerizing pattern formed by two twisted tubular elements. The result is a harmonious fusion of artistic expression and structural integrity.
The double twisted tube baluster is more than a decorative addition—it's a statement of your distinctive taste and appreciation for design ingenuity.
Enhance the ambiance of your space by adding a touch of complexity to your gate or fence, making it a conversation piece that captures attention.