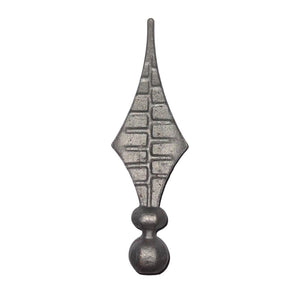 Add a touch of sophistication and security to your fence or gate with our high-quality Flat spear point.

Made from durable steel, our spear head feature a sharp tip and elegant design that will enhance the overall appearance of your fence or gate.

These flat spear points are not only decorative, but also serve as a deterrent to intruders, helping to keep your property safe and secure.

Choose from a variety of styles to suit your personal taste and design preferences, and easily install them onto your fence or gate using welding. Upgrade your fence or gate today with our premium spear points.