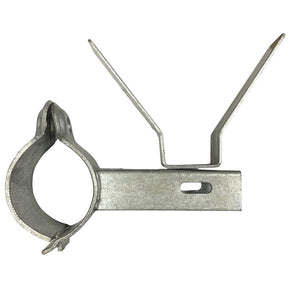 Ensure the security and convenience of your gate with our Gate Catch - Y Type—an essential hardware solution designed for reliable gate closure.
This Y-shaped latch is engineered for ease of use and provides a secure way to keep your gate firmly closed.
Our Gate Catch - Y Type is your trusted partner for securing garden gates, backyard gates, and more. With its straightforward design and dependable performance, it offers peace of mind by preventing unintentional gate openings.
Simply engage the Y-shaped latch with the included strike plate to keep your gate in the closed position.