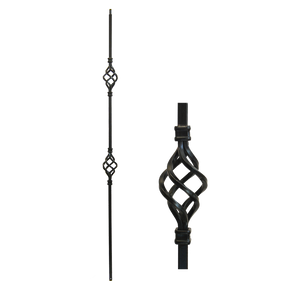 Add a touch of elegance and sophistication to your gate fence with our high-quality Double Basket Balusters. These decorative elements are designed to enhance the appearance and style of your fence, featuring a unique double basket design that is sure to impress.
Our Double Basket Balusters are made from high-quality materials, such as aluminum or steel, and are available in various sizes and colors to match the design and functionality requirements of your gate fence. The double basket design consists of two decorative baskets that are connected by a central vertical bar, providing a sturdy and strong support for the fence panel.
Our Double Basket Balusters are easy to install and require minimal maintenance, making them a practical and long-lasting option for residential and commercial properties. They offer a stylish and decorative addition to your gate fence, enhancing its overall appearance and increasing its curb appeal.