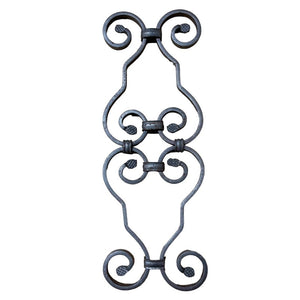 If you're looking for a gate fencing design that exudes elegance and sophistication, the Ornament Double S Scroll is the perfect choice.

This decorative element features two intertwining, curved lines in the shape of an "S" that add a touch of class to any gate or fence.

It's a classic choice that complements any style of home, from modern to traditional.