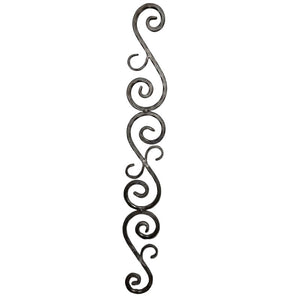 Add beauty and functionality to your ornamental fencing project with steel scrolls. Made from high-quality steel, these scrolls can be easily welded onto your fence posts, gates, or panels.

Choose this fancy top scroll design to match the style of your fence and enjoy the added benefits of increased stability, reinforcement, and security.
With their durability and resistance to weathering, steel scrolls are a reliable and long-lasting investment for any ornamental fencing project.