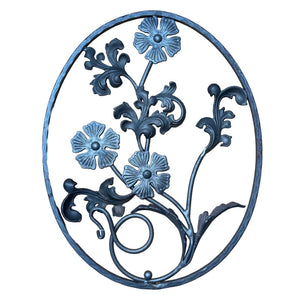 Enhance the look of your gate with our exquisite Ornament Oval Flower panel.

Made from high-quality metal and crafted with precision, this panel features an elegant oval shape with intricate floral motifs that are sure to catch the eye.

The panel is designed to be attached to a gate, adding a touch of sophistication to your property's entrance.

Perfect for both residential and commercial use, this panel is customizable to fit the specific requirements of your gate. Add a touch of class and elegance to your property with our Ornament Oval Flower panel.