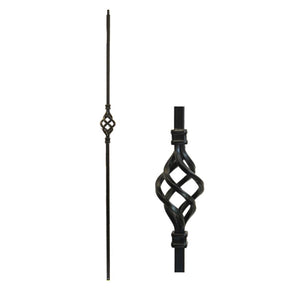 Add style and sophistication to your ornamental fencing with a wrought iron picket featuring a basket nest design.

Made from high-quality wrought iron, this picket is durable and easy to install. The intricately crafted basket nest design adds a touch of nature and elegance to your fence, making it a perfect choice for residential areas, parks, or public spaces.

With its unique and visually appealing design, a wrought iron picket with a basket nest is a beautiful and functional addition to any fence.