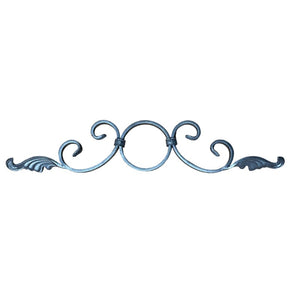 Enhance the look of your ornamental fencing with iron stop scrolls. Made from high-quality steel, these lightweight and durable scrolls are customizable and easy to install.

Choose this iron Top Scroll to match the style of your fence or railing, and enjoy the added beauty and value that iron scrolls provide.

With their low maintenance requirements and functional benefits, these scrolls are a smart investment for any ornamental fencing project.

These scrolls are easy to weld during fabrication with Galvalum or Iron fence, railing or gate projects.