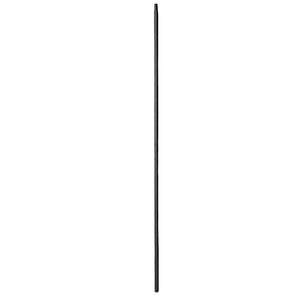 Elevate the aesthetics and functionality of your fence or gate with our Ornamental Plain Tube Baluster—a classic choice that blends seamlessly with a wide range of architectural styles.
This baluster features a timeless design characterized by a single cylindrical tube element, creating a clean and understated visual appeal.
Crafted with precision and an appreciation for simplicity, our Ornamental Plain Tube Baluster is designed to complement your architectural project without overwhelming the overall design.
Whether you're enhancing the railing of a garden fence or a modern entrance gate, these balusters offer a perfect balance of style and strength.