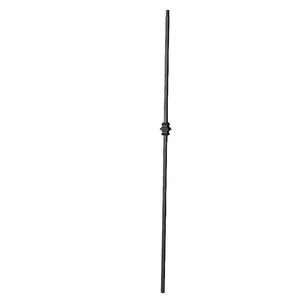 Elevate the aesthetic appeal of your fence or gate with our Ornamental Single Knuckle Tube Baluster—a beautiful blend of form and function.
This baluster features a carefully crafted design, highlighted by a single knuckle element strategically placed along its length, adding a touch of decorative elegance to your architectural project.
Crafted with attention to detail and an appreciation for timeless aesthetics, our Ornamental Single Knuckle Tube Baluster is the perfect choice for those seeking to enhance the visual appeal of their space.
Whether you're working on a garden fence or an entry gate, these balusters offer the ideal combination of beauty and strength.