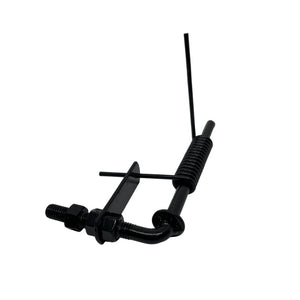 Our gate spring assemblies are designed to automatically close your gate after it's been opened, providing added security, privacy, and safety for your property.
Built to withstand outdoor elements, our gate springs offer reliable operation over a long period of time.
We offer a variety of sizes and strengths to accommodate gates of different sizes and weights. Whether you're looking for a gate spring for a small garden gate or a heavy-duty spring for a large driveway gate, we have you covered.
These kits are great to repair or add to your existing gates. They can also be added to make your current gate into a self closing / automatic gate closer.