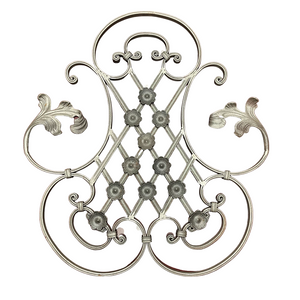 Introducing our captivating Royal Crest Panel—an opulent masterpiece meticulously crafted to adorn your gate and fence with an air of regal splendor.
This panel is a testament to timeless sophistication, designed to evoke the elegance and prestige associated with royal heritage.
Immerse your property in an aura of grandeur with this exquisite decorative piece.
Every detail of the Royal Crest Panel is an ode to the symbols and motifs that have graced the shields and banners of noble lineages throughout history. Let your gate or fence exude an air of nobility that transcends time and style.