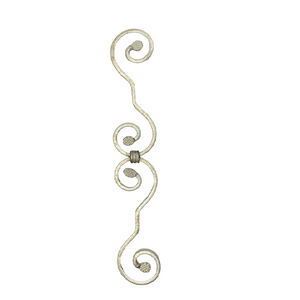 Introducing our captivating S Scroll—a design element that brings timeless elegance and intricate detailing to your gate or fence.
Crafted with precision, this graceful curve adds a touch of sophistication to your outdoor space, transforming ordinary gates and fences into works of art.
Our S Scroll is a testament to the fusion of aesthetics and craftsmanship, offering a captivating focal point that complements a variety of architectural styles.
Whether you're looking to create a statement entrance or infuse your fence with artistic charm, our S Scroll delivers a touch of classic beauty that stands the test of time.