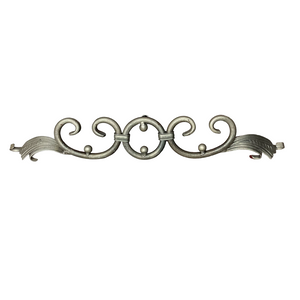 Elevate your gate or fence design with our exquisite Top Scroll with Ball—a masterful decorative addition that epitomizes timeless elegance.
The graceful curvature of the scroll design captures attention while the ornamental ball adds a dash of sophistication, transforming your barrier into a work of art.
For those who appreciate understated beauty, our Top Scroll Bare presents the same captivating scroll design in its purest form. Simplicity becomes a statement, adding a touch of class and refinement to your gate or fence.